At Premier Dermatology, we recognize that your choice of a dermatologist is driven both by the doctor's competency and personality. When searching for dermatological treatment, you need a dermatologist who is experienced, understanding and supportive. You get this caring attitude from all the staff at Premier Dermatology every day. Our staff works together as a team to be sure we are responsive to your needs and keep you informed about your health issues. We look forward to getting to know you.
PROVIDER DESCRIPTIONS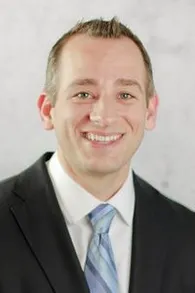 Justin Ellerbroek, MD
Dr. Ellerbroek is a dermatologist specializing in all aspects of skin care for both children and adults.  As the only provider in the region that is board certified in Mohs Micrographic surgery, he has a special focus on the detection and treatment of skin cancer. This surgery is the most advanced treatment for skin cancer as it provides the highest cure rates and leaves the smallest scars.  He has treated over 10,000 malignant skin lesions with this technique.  He is additionally experienced in performing cosmetic procedures and in treating a wide variety of skin conditions, including acne, eczema, warts, and psoriasis.
Dr. Ellerbroek completed his medical degree at the University of Illinois in 2006.  While there, he received numerous awards and graduated with honors at the top of his class.  He completed his dermatology residency at the University of Missouri in 2010, where he was chosen to serve as chief resident in his final year.  He is a member of the American Academy of Dermatology and the American Society for Mohs Surgery, and is double board certified in both dermatology and Mohs micrographic surgery.   When not working he enjoys staying as active as possible, and particularly enjoys running, cycling, and weightlifting.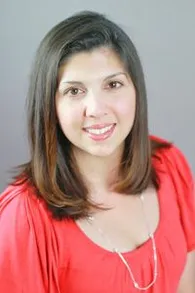 Alena Ellerbroek, ARNP
Alena Ellerbroek is a board-certified nurse practitioner specializing in general medical dermatology and cosmetic dermatology. She has received thorough training while working alongside her husband, Dr. Ellerbroek, who she continues to collaborate with daily. Her expertise includes the diagnosis and treatment of skin cancer and pre-cancers, acne, rashes, and warts, to name a few. You can expect Alena to stay up to date on new treatments and evidence-based guidelines as well as keeping cost in mind for her patients who need cosmetic or acne treatments. Her cosmetic skills include the administration of Botox as well as chemical peels. You may also ask her about our products offered in the office, including Obagi and EltaMD. She enjoys working with patients of all ages and teaching them about their skin conditions.
Alena was a double major at the University of Iowa in Iowa City, IA and received her Bachelor of Science in nursing and Bachelor of Arts in psychology in 2004. She worked in Pediatric Intermediate Care and Pediatric Intensive Care as well as the St. Jude affiliate inpatient care at OSF Saint Francis Medical Center in Peoria, IL. After several years in inpatient pediatrics she decided to go on for additional training. She then went on to complete her Master of Science in nursing with a focus as a Family Nurse Practitioner at the University of Missouri in 2010, graduating with a 4.0 GPA. She has received numerous awards and scholarships due to her academic excellence all through her undergraduate and graduate studies. When she is not working, she enjoys fitness, travel, scuba diving, the culinary arts, and spending time with her family, which includes two young daughters and Dr. Ellerbroek. They have been married since 2004.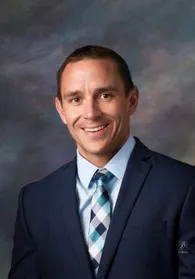 Eric Dolash, PA-C
Eric Dolash joined the Premier Dermatology team in 2022 and will be treating patients with skin cancers, pre-cancers, acne, rashes, and psoriasis amongst others. Eric spent the last 8 years in Orthopedics having evaluated and treated thousands of patients. His experience includes joint injections, fracture care, and surgical wound closures during surgery. Now as a member of Premier Dermatology, Eric will be involved with comprehensive training and mentorship from both Dr. Ellerbroek and Alena Ellerbroek ARNP. With the addition of Eric, patients will have more timely access for their Dermatologic needs.
Eric's medical career started after enlisting with the Iowa National Guard in 2000 as a combat medic. With over 22 years of service, he has completed multiple deployments overseas with combat operations and stateside domestic disasters. In 2007 he received his Bachelor of Business from the University of Iowa. He was accepted and then graduated with honors from the Army's Physician Assistant Program in 2014. Today he serves as a PA in both his civilian and military career. He holds the rank of Major and is the company commander for the 294th Medical Company Area Support. He loves spending time with his family which includes his wife Karry, 2 young daughters, and dog Bentley. His hobbies include working out, golf, watching the Hawks, and philanthropic work.